"Proton-Electrotex" Invites You to Conference EPE 2017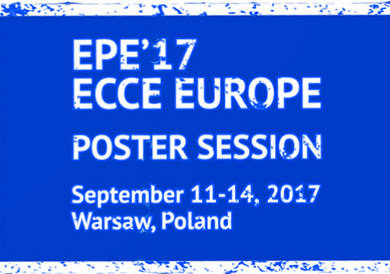 2017-08-29, Orel – The head of R&D Center of Proton-Electrotex will present his report to European scientific community at conference EPE 2017 that will be held on September 11-14 in Warsaw.
"Proton-Electrotex" invites everyone to visit our poster session at EPE 2017, one of the major conferences in the world of power electronics that will be held by the Warsaw University of Technology on September 11-14, 2017.
On September 12 at 14:00 the head of the R&D Center of Proton-Electrotex Alexey Surma will present his report on topic "Pulse Thyristors Adapted for Synchronous Switching-on in Series Connection During Commutation of Current with High Rate of Rise".
Besides, you will have a chance to meet our representatives and ask them any questions. Please let us know about your visit using this form so we can arrange a chat with you.
We are looking forward to meeting you on September 11-14 at the Palace of Culture and Science at Defilad Square in Warsaw!
About "Proton-Electrotex":
JSC "Proton-Electrotex" is the Russian leader in designing and manufacturing power semiconductors including diodes, thyristors and IGBT modules as well as heatsinks, voltage suppressors, resistors and measurement equipment. The company is located in Orel city and ships its products through its partners and distributors all over the world. Please visit website www.proton-electrotex.com for more details about "Proton-Electrotex" and its offer of products and services.
About EPE:
EPE is the European conference on power electronics and applications held once a year by the Institute of Electrical and Electronics Engineers (IEEE). It covers topics of energy conversion and conditioning technologies, power electronics, adjustable speed drives and their applications, power electronics for the smarter grid, energy efficiency, technologies for sustainable energy systems, converters and power supplies.
For further information please contact:

Veronika Kotlyar
Marketing Specialist
JSC "Proton-Electrotex"
302040, Russia, Leskova 19
Tel.: +7 (4862) 44-04-56
E-Mail: marketing@proton-electrotex.com