Proton-Electrotex successfully passed audit on the basis of ISO 9001 2015 and ISO 14001 2015.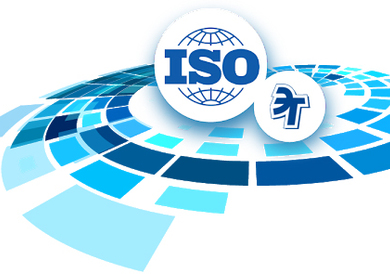 Certification partner of Proton-Electrotex, the DQS company, has successfully completed an independent audit to certify the compliance of quality management system and ecology management systems to ISO 9001 and ISO 14001 2015.
Top-level processes of the company were verified for compliance to the requirements of ISO 9001: 2015 and ISO 14001: 2015 standards.
Proton-Electrotex demonstrated well-functioning business procedures and presented the continuous optimization of its management systems and manufacturing processes, the methods used to receive feedback from customers and to analyze their needs and suggestions.
The auditors highlighted the careful analysis of the new requirements, good knowledge, involvement and employees' awareness about quality management systems. The auditors noted a large amount of work done by the company throughout 2019, professional competence of the employees, goodwill and willingness to cooperate with the auditors.
The result of the audit is positive with no identified non-conformances. Thanks to all the employees for doing a great job and careful preparation for the audit.
Proton-Electrotex is constantly working on improvement of the processes within the company to meet the needs of its customers as much as possible. The ISO certification confirms that the management system, manufacturing processes, service and documentation procedures meet all the requirements for standardization and quality assurance.
About DQS:
DQS is one of the leading certification bodies for management systems worldwide. With 85 offices in 60 countries, and 2,500 auditors and experts worldwide. Companies around the world, from all business sectors, see DQS as their trusted partner management systems certification.
About Proton-Electrotex, JSC:
Proton-Electrotex is the Russian leader in designing and manufacturing power semiconductors including diodes, thyristors and IGBT modules as well as heatsinks, voltage suppressors, resistors and measurement equipment. The company is located in Orel city and ships its products through its partners and distributors all over the world. Please visit website www.proton-electrotex.com for more details about Proton-Electrotex and its offer of products and services.
For further information please contact:
Press contact at Proton-Electrotex
Tel.: +7 (4862) 44-04-56
E-Mail: marketing@proton-electrotex.com